As the parent of two children in Richmond Elementary School, I'm driven every day to ensure that they receive what they need to thrive. As a member of the Chariho Regional School District community, that drive extends beyond my own family. I believe that all students need and deserve a quality education that is delivered in a safe and supportive environment.As a self-employed Graphic Designer with a flexible work schedule, I have been able to volunteer for RES initiatives such as the Food Ambassador program, the Green Team, and the School Improvement Team. I've enjoyed being a BOKS coach, leading students in twice-weekly fitness classes prior to the start of their school day.I know how hard it is to find time to tend to all of life's demands. Families in Chariho have a lot to balance, and the last few years have been especially challenging. I am a candidate for School Committee because I hope to represent families like mine, and act as a partner to all other stakeholders. As an active parent and a former public school student, I believe that I can make a positive local impact in this role as a volunteer with a voice.We can work together to make the Chariho School District the best it can be.
JESS PURCELL
FOR CHARIHO
---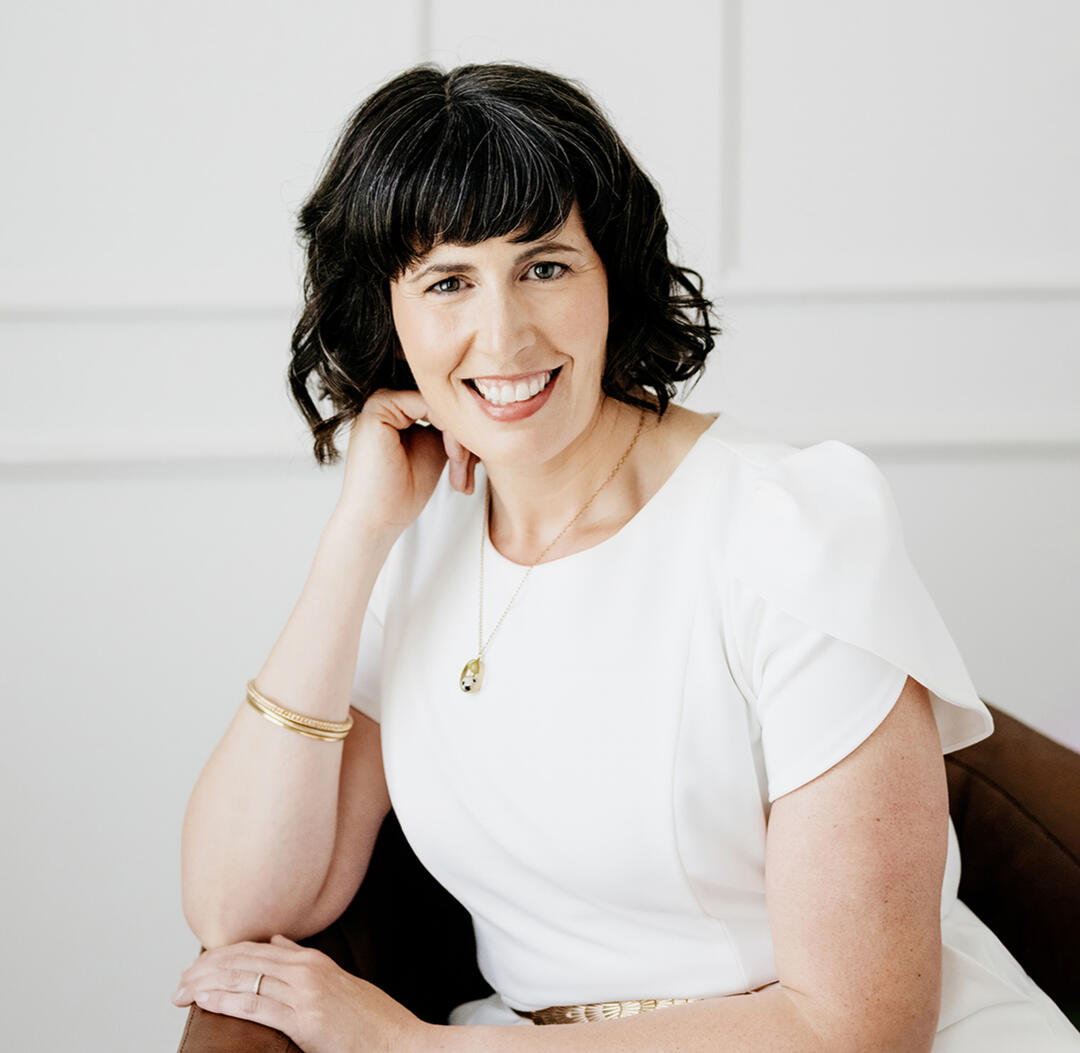 Like many families in Chariho, I hold the conviction that strong schools are the heart of a strong community, and that our children deserve a quality education. In addition to K-12 education, our schools provide employment opportunities and essential benefits for teachers and staff.The whole community prospers when we share strong educational values and work together to address the real challenges that students of Chariho face. We need School Committee members who focus on making our district the best it can be.I am proud to be a Chariho parent and I know that I can make a positive impact as a member of the School Committee. I would be a partner who collaborates with stakeholders to strengthen our school system in service of our students and our community.
---
As a parent and a partner, my top four goals as a School Committee Member would be to:
Prioritize students

Value teachers and staff

Collaborate with community

Protect public education
A PARENT AND A PARTNER
---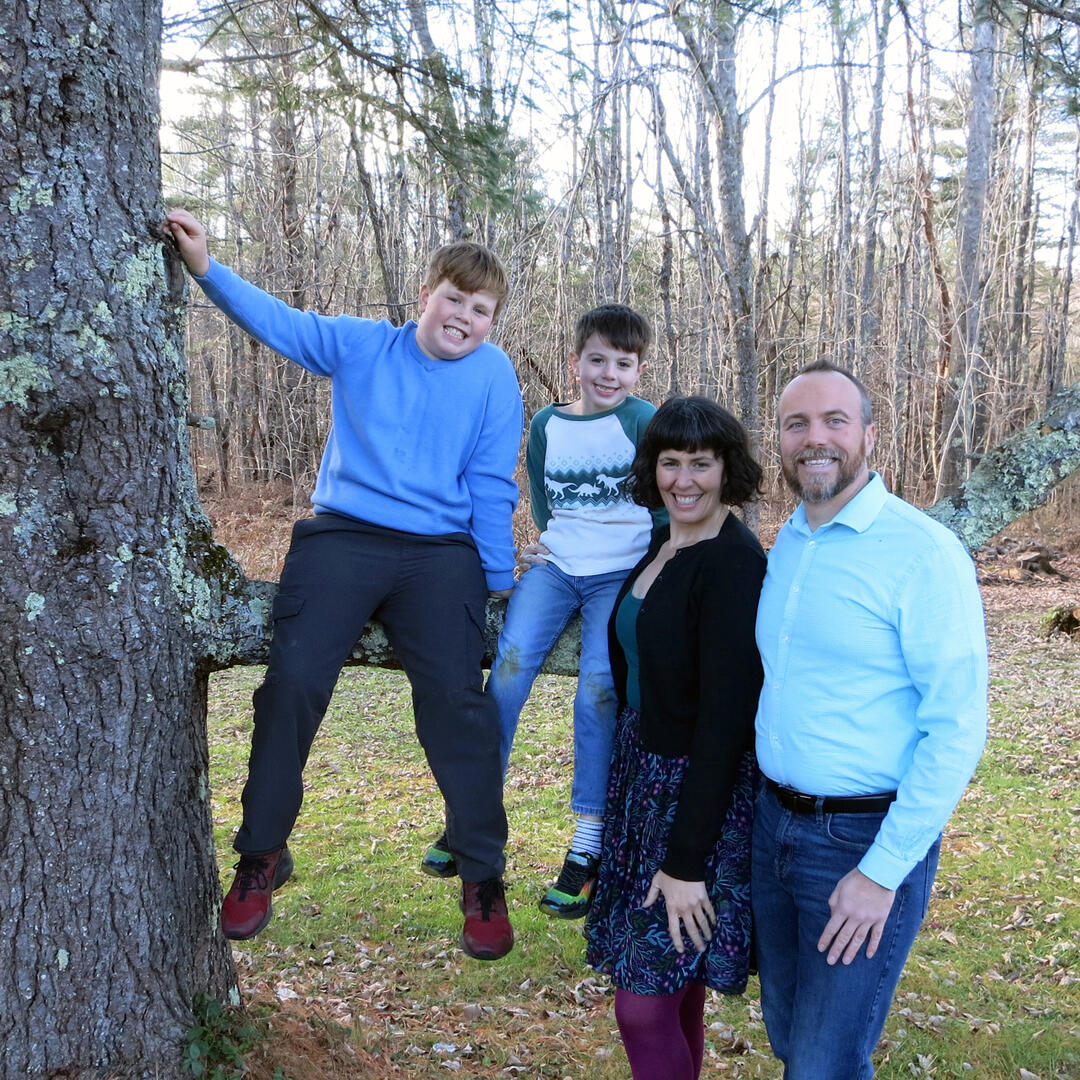 Families like mine will vividly remember the spring of 2020 when classrooms and daycares suddenly closed due to COVID. We had to shift and adjust our lives to incorporate distance learning and since then, we've dealt with a near-constant stream of interruptions to normal life. Our kids' teachers and childcare providers have shown incredible flexibility and dedication through this time. This experience helped solidify the truth that every parent is a partner in their child's education.We help our children lay the foundation for their future at home but we also rely on a support network that includes our circle of friends and family, our wider community, and many dedicated childcare and education providers.I am a dedicated attendee of School Committee meetings where the public is always invited to witness valuable conversations and decisions taking place in service of the school ecosystem.I have voiced my perspective in public and in writing which you can find below.
---
my writing in the Westerly sun
A PRODUCT OF PUBLIC EDUCATION
---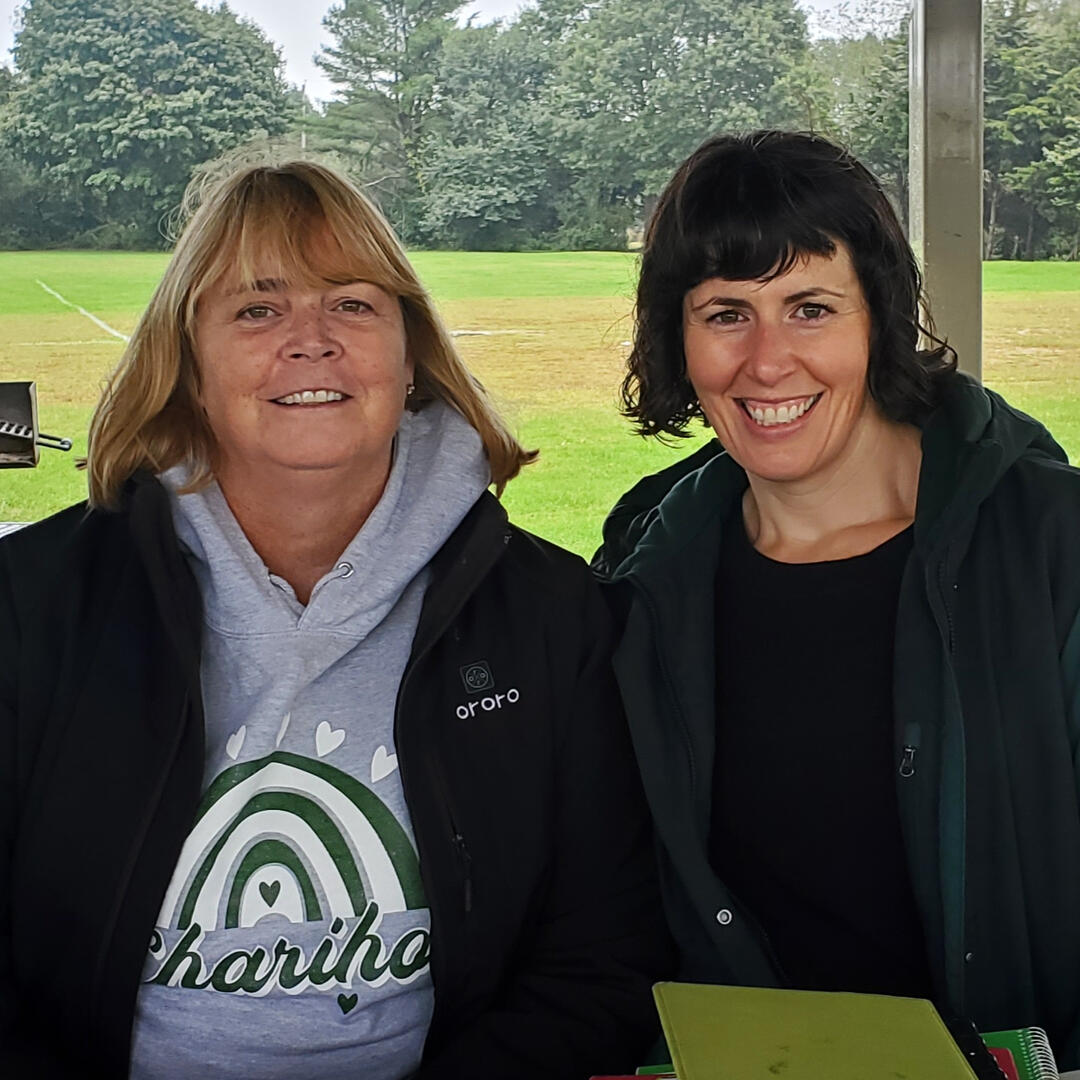 My mother and I started high school the same year. I was starting as a freshman and she was starting as a custodian. My mother was a valuable and necessary asset to the school, and a friend to many students in addition to her co-workers. She was able to provide for our family as a single mother while earning the benefits of health insurance, sick time and paid time off, and a retirement plan. When my mother was diagnosed with a terminal illness, our burden was eased by her disability insurance and early retirement funds that allowed us to take good care of her while meeting all financial needs.My mother's experience taught me firsthand how public schools provide opportunities for secure and local employment that also provides the benefits that workers need and deserve.As a parent and an employee, she had overlapping roles in the public school ecosystem that existed within our community. Each school is composed of dedicated professionals working together to provide services to students. Families like mine rely on this network of care in order to work and provide for our children.
---
My most memorable experiences as a public school student were in the creative realms of art and enrichment classes, and in the opportunities when I could help others. I vividly remember reading aloud to other students through peer-to-peer tutoring. Similar to students in the Chariho Tech program, I discovered my career path through my high school's vocational program. It was there that my own blend of practical and creative tendencies found an avenue to a future career in graphic design.
---
I am grateful for the ways in which public education has shaped my life and continues to shape the lives of my children and many others.
PRIORITIES AND AREAS OF INTEREST
---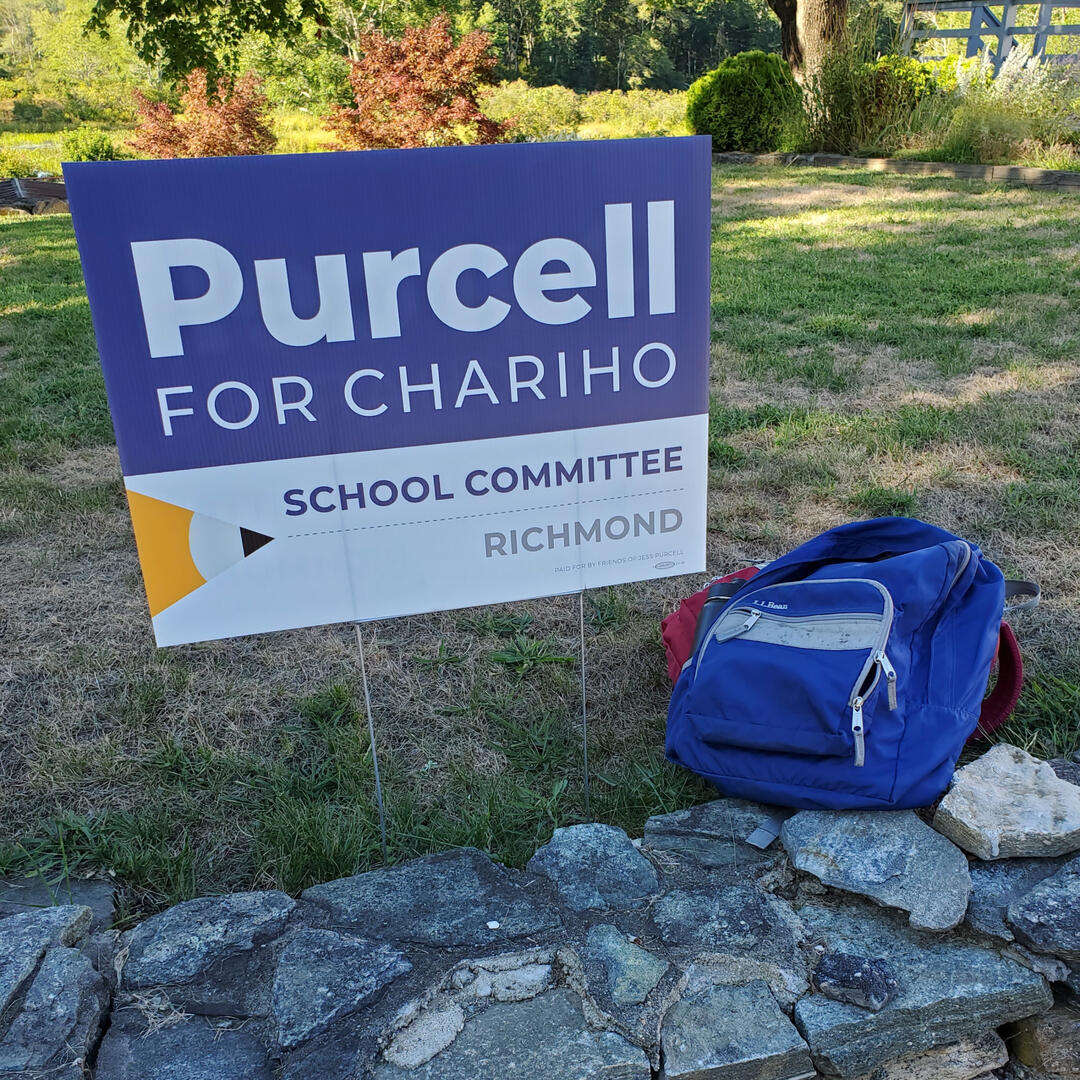 STUDENT PERFORMANCE
provide a safe environment for all students, teachers, and staff

instill the foundational importance of reading and math

foster an inclusive school ecosystem that supports all students, teachers, and staff

ensure adequate support staff at every school

encourage student-led initiatives and amplify student voices

peer-to-peer tutoring and support

support for diversity, equity, and inclusion efforts for students, teachers, and staff

continue the discussion about how family and community partnership can decrease incidences of bullying and discrimination

mental health awareness and support

continued voc-tech opportunities with bridges to career pathways

project-based learning and hands-on opportunities

global citizenry and civics education

grow and expand early childhood education opportunities
collaborative partnerships to move forward
engage in conversations with teachers, staff, administration, and community members

be an active listener and learner

honor the legacy and standards set by Barry Ricci

acknowledge and respect personal fiscal concerns in regards to the school budget

practice fiscal responsibility in regards to allocating resources based on mandates, data, and needs-based assessment

be aware of federal and state laws, regulations, and mandates that affect the operating of schools

increase awareness about public school funding and collaborate with state legislature to address funding challenges

reach out to national legislators to address funding challenges, and ask them to reinstate the universal free lunch program
community engagement and transparency
act as a cooperative member of the committee who behaves respectfully and professionally

meet personal standards to be effective and efficient in public meetings

fulfill commitment to attend school committee meetings, subcommittee meetings, and additional relevant or adjacent community meetings

tour all school buildings for observation and interaction

be attentive to competing demands of stakeholders
EDUCATION AND CAREER BACKGROUND
---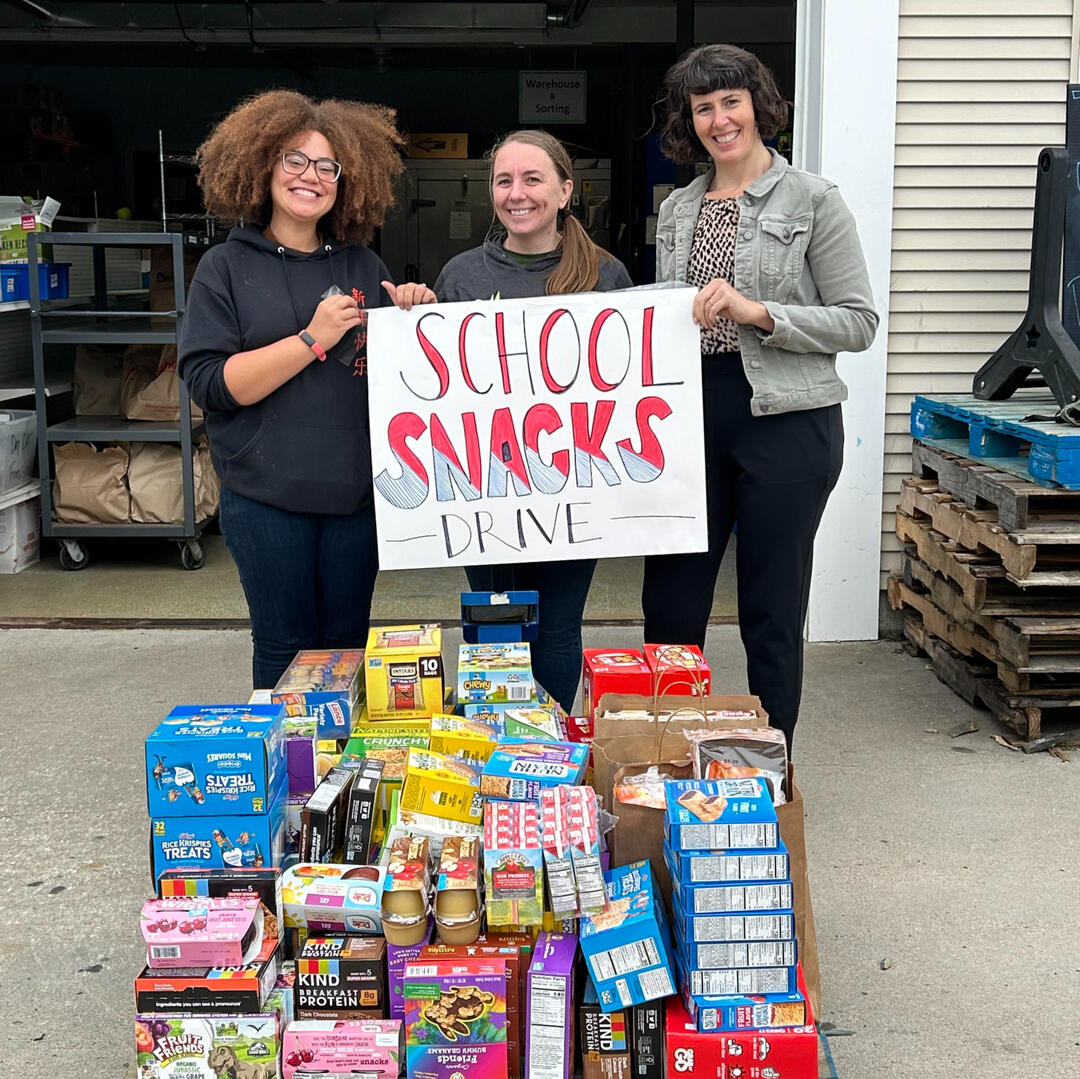 Living a good life involves learning. I am always finding corners of interest and discovery, whether it's teaching a virtual cooking class, collaborating with a client, or embarking on a new hiking trail. This characteristic has grown deeper since I became a mother and watch my children explore the world around them, always pushing the boundaries to uncover what's next.I designed my first magazine through an enrichment program in my elementary school. Several years later, I joined the Advertising Design and Graphic Communications program at my high school. Graphic Design is a career and an outlet that combines my curious and artistic mindset with my practical and organized tendencies.As a self-employed graphic designer, I maintain collaborative partnerships with my clients while helping them meet their visual communication needs.
---
RESUME
> workJanuary 2022 – Present
Workwell Creative Studio
Graphic Designer and Art Director
Hope Valley, RINovember 2018 – January 2022
Jess Purcell Design
Graphic Designer and Art Director
Hope Valley, RIFebruary 2006 – November 2018
Graphic Designer
mad creative, Providence, RI
---
> educationseptember 2001 – may 2005
BFA in Graphic Design and Typography
University of Massachusetts, Dartmouth
College of Visual and Performing Arts
magna cum laudeJanuary 1998 – June 2001
Advertising Design and Graphic Communications
Newport Area Career & Technical Center, Newport, RI
(concurrent with high school education)September 1997 – June 2001
Rogers High School, Newport, RI
---
> volunteer and leadership roles2022-present
Member of the Richmond Elementary School Improvement Team (SIT)2021-2022
BOKS Intramural Coach at Richmond Elementary School2021-present
Member of the Wood-Pawcatuck
Watershed Association2019-2020
Participant in Write Your Roots2019-2020
Food Ambassador volunteer
Green Team Garden volunteer
Richmond Elementary School2014-2017
Member of the MOMs Club of Chariho, Volunteer Designer for Newsletter2014-2016
Mentor with Moms for Moms program facilitated by Families First RI2012-2015
Organizer of the RI Food Swap2010 & 2022
Visiting Critic at Junior Design Class at UMASS, Dartmouth2010
Advisory Board for Advertising Design and Graphic Communications Class at NACTC2005
Publicity Coordinator of the Senior Graphic Design Class at UMASS, Dartmouth2004-2005
President of Communicatus, Graphic Design Club at UMASS, Dartmouth2000-2001
Volunteer with Big Brothers, Big Sisters
LET'S PARTNER TOGETHER
---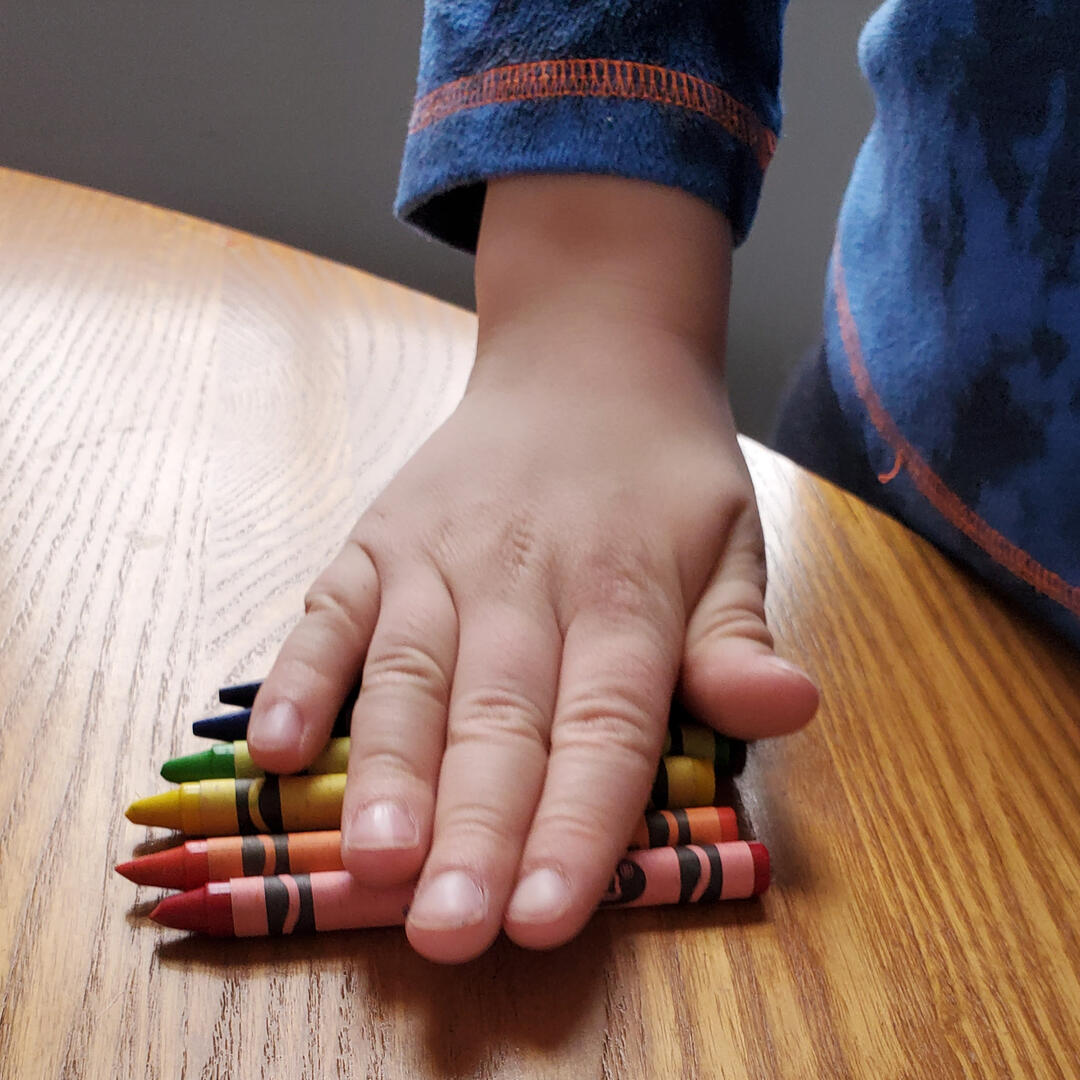 Our community is amazing because of people like you. Let's partner together to meet the demands of this moment and help build a bright future for the next generation.If elected to represent Richmond on the School Committee, I will bring a perspective balanced by critical thinking and respect for others, along with a personal devotion to the kids in our district.I am endorsed by the Richmond Democratic Town Committee and the RI Democratic Women's Caucus.
© Photography and text is property of Jessica Purcell // Paid for by contributions made to the Friends of Jess Purcell